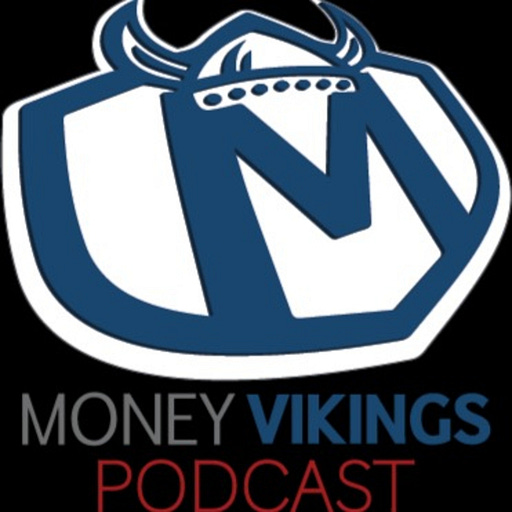 Sep 14, 2020 • 45M
The Money Vikings Podcast #9 - Selling AAPL Puts, Rule of 72, FIRE 4% Rule
Welcome to The Money Vikings Podcast, a source of inspiration and ideas where we "conquer financial freedom!" We are a couple of regular guys with families, doing what we can each day to build wealth and conquer our financial freedom. Conquering financial freedom looks different for every individual, but there are dozens of ways to find one's own path to True Wealth (combination of strong finances, health, family and friends). We believe that most people can achieve this if they put their mind to it and take steps to move forward. This site is a treasure trove of ideas and inspiration! Support this podcast: <a href="https://anchor.fm/moneyvikings/support" rel="payment">https://anchor.fm/moneyvikings/support</a>
Jerry, Greg and Bob discuss
Jerry's trade of the week - Selling an October AAPL put at the 100 dollar strike for $2.26 x 100 - in the profit and loss profile below, you can see that he plans to sell around 9/25 for 50% of his profit target, as long as the stock stays where it is today. For $1,798 of margin used, that would be a 6% return in 2 weeks!
Greg reviews the Rule of 72 - how to calculate what it takes to double your money based on a given return.
We discuss the 4% Rule, or how to live happily in retirement preserving your core income.
Links to Articles
Other Places to Find Us
--- This episode is sponsored by · Anchor: The easiest way to make a podcast. https://anchor.fm/app Support this podcast: https://anchor.fm/moneyvikings/support